Does ROLFING® structural integration hurt?
Most clients report a sense of deep relaxation after a session, yet it is the unfortunate reputation of Rolfing that it hurts. It doesn't have to be. We work together, you the client, and I the practitioner, to avoid pain. There will be moments less comfortable than others, that's true, but as long as we communicate we should stay well within your comfort zone.
Who can benefit from Rolfing®?
Everybody can benefit from Rolfing®, children, seniors, athletes… If you have a body you can use some Rolfing. The real question is: Are you ready for Rolfing®?
Rolfing® addresses a wide variety of issues:
It improves posture during standing, sitting, walking, and working
Gives a better knowledge of body mechanics and how to use the body efficiently
Gives greater flexibility and range of motion in your joints
Decreases pain and tension
Improves balance, coordination, and athletic performance
Increases vitality and energy
Releases held up emotions and trauma
Whatever your intention, I will create a safe environment for you to explore your potential and reach your goals.
Do the changes last?
Yes, working on the fascia has a lasting effect. Rolfing® can be coupled with exercises to do at home. But above all, the body awareness that you will develop during the Rolfing® process will help you keep the results.
How long are the sessions? The sessions are 60 to 75 minutes long depending on how your body responds.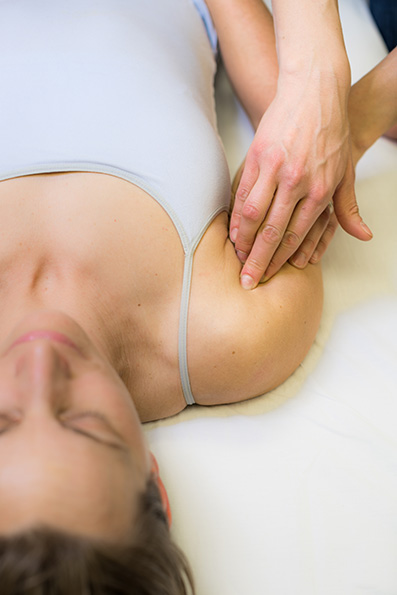 I went to Melanie in 2012 for a full Rolfing series – both because I felt like my body needed a 'tune up' as well as some long-standing tennis elbow that had persisted through stopping the original activity, a steroid injection, and a lot of home physical therapy exercises. After the first session, the tennis elbow pain was strangely gone. I say "strangely" since I had spent several years rubbing on the muscles and tendons of my forearm without relief and Melanie never actually worked on my forearm but on the muscle and connective tissue above that in my shoulder, upper back, and neck. Completing the series allowed my body to make some interesting changes in posture and permitted me to feel more at home in my body. Melanie has quite a sensitive and discerning touch; she is capable of working the tissues to helpful endpoint without causing undue pain during or after the treatments.
Y. Seamans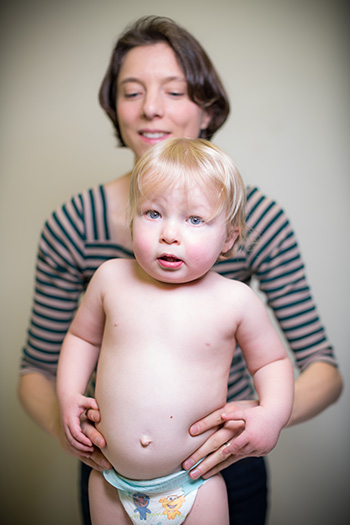 How much does it cost?
Time of service discount $125 per session.
Free 30 minute sessions for children ages 0 – 12. Contact me for availability.
What forms of payment do you accept?
Payment is due at the time of appointment in cash, check, or card via Square.
L&I claims and PIP claims accepted. Let me know before our first session if that is your form of payment.
Do you take insurance?
No, I don't bill your insurance but I can provide a receipt that you can submit to them.
I take Personal Injury Protection (PIP) claims and L&I claims (workers' compensation).
Do I have to sign up for ten sessions right away?
You can, but you don't have to. It's advised to commit to 3 sessions though, that way you can gain a better understanding of the process and start feeling the cumulative effect of the work.
What should I wear?
Most people wear their underwear; briefs and bra for women (regular or sport), and briefs or boxer shorts for men. You can also wear shorts and tank tops. Ultimately you have to be comfortable enough for me to work on you so we can always talk about it.
Where are you located?
The office is at 2205 N Lombard st, Suite 105, Portland OR 97217, in the Brandon building (grey with yellow doors). There is a beautiful shared waiting room with Suite 101, inner Essence chiropractic, where you can enjoy tea or water. Easy parking around the building.
What is your cancellation policy?
Any appointment not cancelled at least 24 hours in advance is due in full.